On western side of Mahalakshmi temple, the Rankala Lake, is a popular evening spot and recreation centre. This lake was constructed by late Maharajah, Shri Shahu Chhatrapati. The Lake is surrounded by Chaupati and other gardens. In the backdrop stands majestic Shalini Palace. Shalini Palace is the only star-rated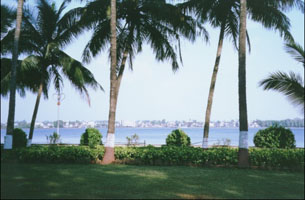 Palace Hotel in Maharashtra. Chaupati also brings memories of Chatak daar Bhel-Puri and Ragda-Patties and variety of food snacks. In past, Kolhapur was famous as a centre for Film Industry. Many Marathi movies, Hindi movies have been shot in studios in Kolhapur. ShantKiran Studio on Rankala Lake was shot in numerous movies. This studio was owned by V. Shantaram (V stands Vanakudre), gift to Indian Film industry. Today, those days in history is being remembered as golden past.

Witness of historical events during 750-850 AD Formerly, this was an extensive mine of black stone. During 800-900 AD, there were earthquakes, which transformed the mine. There across big holes through which water from under ground collect. Located at a distance of half a kilometer from the Mahalakshmi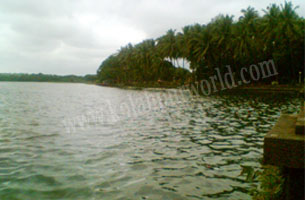 Temple is a huge lake called "RANKALA LAKE". This is the oldest of all, it is thought and was given more importance in the past as a big temple of Nandi and a fine resort called 'Sandhya Math' have been built. As per Hindu mythology Lord Shiva uses " Nandi " for traveling.. It is believed that this idol of Nandi moves about a distance of a single Wheat grain towards the lake and back about a distance of Single Rice grain Daily. It is also said that when this Idol reaches the lake the whole world will be destroyed.To the northern end of the lake is the Shalini Palace. To the southeast is Padmaraje garden. This lake is picturesque and it's a pleasure to go for a walk along this lake. At two spots one can reach the water, at Rajghat and Maratha ghat. There is a tower on the Rajghat. In front of this tower are the Shalini Palace and Ambai swimming tank. The spot is famous for movie shootings. The 'Sandhya Math' in the lake is mostly under water during the rainy reason

Rankala is also famous for Horse-Ride & Boating. Recently for development of tourism, South-East bank of the lake has been developed into a Pathway, Park & Sit-outs.