Various Associations, Groups, Constituents and Privates blossomed idol of Chhatrapati Sambhajiraje Bhosle on account of his 357th Jayanti on 14th May 2012.
Municipal Corporation (Mahanagarpalika) – On account of Dharamveer Sambhajiraje's Jayanti, idol of Sambhaji Raje on Ruikar colony was blossomed by garlands of flowers by Chairman of the House Dilip Burke. Here Sou. Leela Dhumal, Prakash Patil, Umesh Randive, Harshjeet Ghatge, Maruti Mirajkar, Ashok Pawar, Dhanaji Salonkhe, Sandeep Sabnis, Urmila Bhosle and other important officials, workers and members were present.
Chhatrapati Sambhajiraje Samarak Premi – Initiatives were taken by followers of Sambhajiraje to honor him. Celebrations were leaded by Vishwajeet Patil (Tirpankar). Here, various documents telling the history of Sambhajiraje were distributed all around by Sriram Jadhav. Supported by Vikram Shevre, Satish Kusumbe, Firoz Satarmekar, Sudhir Jadhav, Ruturaj Kadam, Sidhesh Patil and others.
Akhil Bharat Hindu Mahasabha – Chhatrapati Sambhajiraje Jayanti was celebrated by worshiping the idol of Sambhajiraje at Ruikar Colony by Akhil Bharat Hindu Mahasabha President Maruti Mirajkar. Here, Activist Chandrashekhar Drakshe, Vikramsinh Jadhav Zilha Sanghatak, Ravi Chougule, Shivsena head Sunil Samant, Sanjay Kulkarni, District President Rajendra Shinde, Akshay Kortikar, Sukshut Kulkarni, Suresh Patil and citizens were present.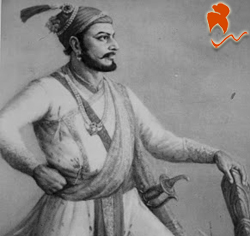 Shrimant Maharajadhiraj Chhatrapati Sambhaji Shivaji Raje Bhosle (14 May 1657 – 11 March 1689) was the eldest son and successor of Emperor Chhatrapati Shivaji, the founder of the Maratha empire and his first Empress consort Sayeebai. Sambhaji was born at Purandar fort. He was 17 years old when his father Shivaji was crowned in 1674. He lost his mother Saibai who was Shivaji's favourite wife at the age of 2. His grandmother and mentor Jijabai died in the same year of the coronation of Shivaji.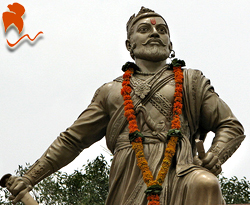 Sambhaji was taken as security by Mughal Sardar Mirza Raja Jayasingh until he receives all forts of agreement which Shivaji Maharaj did with him to stop his attack on Maratha kingdom under his control. Sambhaji was 9 years old at that time. He was married to Jivubai, renamed (as per Maratha custom) Yesubai, daughter of Pilajirao Shirke who came to service of Shivaji Maharaj after defeat of a powerful Deshmukh he was serving.Thus giving Shivaji access to the Konkan coastal belt.
14th May 2012, Various activists and supporters celebrate Chhatrapati Sambhajiraje Bhosle Jayanti at various alliances.