Kolhapur: The state government on Tuesday issued notification to declare parts of the Sahyadri tiger reserve spread across Kolhapur and Satara districts as a buffer zone. Of the four reserves in the state, Pench, Melghat tiger and Tadoba Andhari have a notified buffer zone.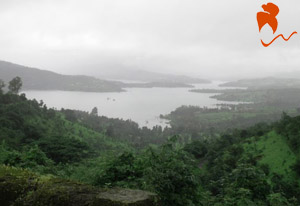 A day ahead of the Supreme Court hearing on banning tourism in core areas of tiger reserves, the Maharashtra government finally notified buffer zone of the Sahyadri Tiger Reserve (STR) along the crest of Western Ghats in Kolhapur Wildlife Division in Western Maharashtra.
The move means nearly 450 sq. km. of land will now be identified as buffer zone in the Sahyadri range. It also means that all reserves in Maharashtra have designated buffer and non-buffer zones, which are being developed further to promote tourism. The court had banned tourism in core zones leading to fear that it could hurt tourism in the state.
However, officials said, they are now focusing on creating a sound infrastructure in buffer zones. "The court decision will have no impact on tourism since most of our reserves have a designated buffer now," said forest minister Patangrao Kadam.
Sahyadri Tiger Reserve, including all of Chandoli National Park and Koyna Wildlife Sanctuary was declared by The National Tiger Conservation Authority as a Project Tiger reserve on May 21, 2007. The Sahyadri Tiger Reserve was then estimated to have nine tigers and 66 leopards. According to Wildlife Institute of India estimation, today there are 24 tigers in the tiger reserve and its landscape.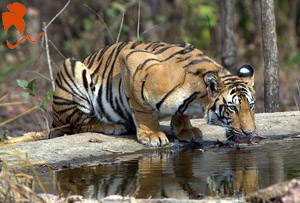 According to highly placed sources, both, the buffer and core area of the STR will combine an area of 1,165.56 sq km. It includes buffer zone of 424.34 sq km. The state had notified 741.22 sq km STR on January 5, 2010. It consisted of Chandoli National Park (317.67 sq km) and Koyna Wildlife Sanctuary (423.55 sq km).
Sahyadri Tiger Reserve, the fourth tiger reserve of Maharashtra, is a popular destination of nature lovers visiting Satara city. On July 24, the apex court had banged the states for not notifying buffer zones around tiger reserves and had imposed a ban on tourism in core areas of reserves till further orders.
Comments
comments