Rajashri Shahu Maharaj Jayanti was celebrated on 26th June very enthusiastically and in great manner by citizens and well-known constituents of Kolhapur city.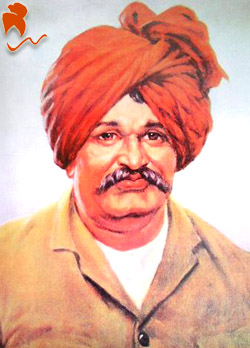 Various Groups, Sansthas, Associations, Colleges, Corporate offices and Constituencies of Kolhapur had organized various functions to mark the day and celebrated the Jayanti of Chh. Shahu Maharaj. People blossomed the idol and organized various programs, some also spoke on the works by him.
District Bar Association – Association's President Sampatrao Powar adored and worshiped the idol of Rajashri Shahu Maharaj. Here, Shivajirao Chauhan, Manikrao Mulik, Panditrao Chougule, Shivram Joshi, Vithoba Jadhav, Vijay Patil, Suchitra Ghorpade, Granthpal Tambe, Sudhir Kalyankar, Kishor Patil and others were present.
Parivartan Foundation – The President of the foundation Amol Kurne blossomed & worshiped the idol and thanked everyone. Here, Abhijeet Kadam , Dilip Kurne, Manisha Ghunkikar, Amar Kamble, Ravindra Kurne, Samrat Kamble, Ashish Kurne, Jagannath Kamble, Suvarna Kurne, Vikram Kamble, Amit Kurne, Uttam Kamble, Pramit Bange, Nivas Kamble, Ashok Bavdekar, Sandeep Kamble, Rajan Dhanavle, Shivaji Kamble, Shailendra Kamble and many others were present.
Also, other groups including Peoples Republican Party, Kolhapur High-school, Nagojirao Patankar High-school, Aarya Kshatriya Samaj, Antarrashtriya Manavadhikar Sangh, A. B. Mahatmaphule Samta Parishad, Nanasaheb Gadre High-school, Sane-guruji Shikshak Gruh Nirman Sanstha, Balbharti, Brahman Sabha, D. B. Ratnappa Kumbhar High-schoola and Tavnappa Patne High-school had organized programs at their alliances for adoring and worshiping Chh. Shahu Maharaj.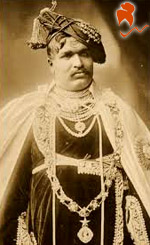 Shri Chhatrapati Shahu Maharaj (aka. Rajashri Shahu Maharaj), born on 26 June 1874 was the first Maharaja of the Indian princely state of Kolhapur between 1884 and 1922. He was first king in India who implemented Reservation Policy and Appealed for caste-free India and abolition of untouchability. He was pioneer of Student Hostel Movement for Bahujan Samaj, he was greatest supporter and sympathizer of Dr. Ambedkar movement.
King Shahu Chhatrapati was considered as a true democrat and social reformer. He was an invaluable gem in the history of Kolhapur. He was greatly influenced by the contributions of social reformer Jyotiba Phule. Primary education to all regardless of caste and creed was one of the significant moves of the King.
He emphasized on the development and welfare of the lower-castes. He always used to contemplate over some serious issues of the society. He carried out efforts to provide education and employment to all. He initiated the process of providing free education to the children of the down-trodden class. In order to provide shelter to them and outstation students, he also established hostels.