Kolhapur, 7 July: Kaas Plateau in Maharashtra which has gained the World Heritage Site (WHS) tag Maharashtra will now see only 2,000 tourists per day.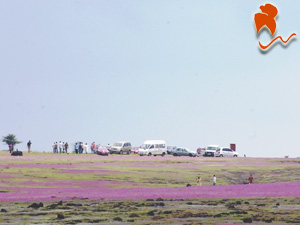 Having gained the World Heritage Site (WHS) tag, the Kaas Plateau in Maharashtra will now see only 2,000 tourists per day. The forest department has prepared a new tourist management plan for the plateau, part of the Western Ghats and one of 39 sites that United Nations Education, Scientific and Cultural Organization's (UNESCO) has declared as WHS.
The sites that UNESCO World Heritage Committee had declared as WHS on Sunday include four from Maharashtra – Kaas Plateau, the wildlife sanctuaries of Radhanagari and Koyna and the Chandoli national park. The forest department has been working on the plan to control tourist flow in Kaas, popularly known as the Valley of Flowers, since a couple of weeks.
Wildlife warden Sunil Bhoite said that thousands of tourists throng the plateau during the peak season between August and October. "On holidays, the number touches nearly 50,000 per day. Huge population is the biggest threat to the plateau as it cannot carry this massive populace," he said.
Bhoite said a joint forest management committee has been formed to work on various measures for Kaas's conservation. "According to one of the proposals, only 2,000 tourists will be allowed to visit Kaas per day. For this, an online booking system will be started, besides a booking counter will be opened. Only tourists booking their visit to Kaas will be given passes," he said.
Parking areas will be fixed, and playing music, throwing garbage especially plastic bags, bottles will also be banned. There is plan for collecting vehicle tax on vehicles visiting the plateau as well. The committee has already rejected the forest department's plan for setting up an 80-km fencing around Kaas.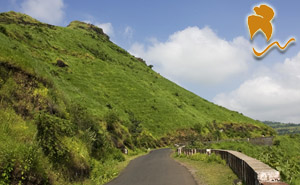 Boite said, "The plateau is not only about flowers. It has its own wildlife, which will be disturbed with this 80-km-long fencing. Instead, it has been decided that a 10-km-long fencing would be built along the Kaas road, which will have gaps of 10 metres after every one kilometre for facilitating the movement of wildlife. These gaps will remain closed in the day and will be left open at night," he said.
Conservator of forests, PM Munde, said that the plans are under consideration and the decision will be taken in a meeting on July 7. Visitors not only from all around Kolhapur, Satara, Sangli but from whole of Maharashtra and India visit Kaas for vacations.
Comments
comments