Kolhapur District Central Co-operative Bank will install core banking features in their system with the help of NABARD.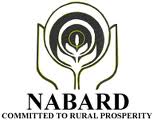 All the features of core banking will be conceived by District Bank till 31 March 2012 and so all the customers could use core banking solutions from 1st April onwards. KDCC main branches will also provide facilities of ATMs from Jan 2012.
51 branches of KDCC bank are computerized and installation of core banking solutions is in progress with high priority. Training will be provided to all the employees for using this systems.
Core banking is a general term used to describe the services provided by a group of networked bank branches. Bank customers may access their funds and other simple transactions from any of the member branch offices.
Nowadays, most banks use core banking applications to support their operations where C.O.R.E. stands for "Centralized Online Real-time Exchange". This means that the deposits made are reflected immediately on the bank's servers and the customer can withdraw the deposited money from any of the bank's branches throughout the world. These applications now also have the capability to address the needs of corporate customers, providing a comprehensive banking solution.
Normal core banking functions will include deposit accounts, loans, mortgages and payments. Banks make these services available across multiple channels like ATMs, Internet banking, and branches.
There are nearly 206 branches of District Bank, out of which 51 are fully computerized. NABARD have suggested that the branches having more number of transactions should be computerized with high priority. Thus when core banking will be totally implemented, all customers can withdraw from any ATM of any other branch.
NABARD (National Bank for Agriculture and Rural Development) is known for various development activities all over the nation. Core banking will provide better banking solutions for all the Kolhapur citizens. It will help city's economy to grow. Kolhapur thanks NABARD as Core banking will help Kolhapur to develop and provide better banking facilities.
Various facilities associated with core banking:
-All branches of the bank are interconnected.
-Details of the accounts can be viewed online just as u login to view email account.
-Main thing is that one can transfer money online from his account to any account in the world using NEFT/RTGS facilities.
-One can do majority of the transactions online that he needed to go personally to the bank.
-One can perform transactions of his account from any bank counter at any part of the country.
Comments
comments