Five-year-old Shreeya Deshpande from Vibgyor High, Kolhapur set a new world record in Limbo Skating. It was a moment of joy and happiness for her family and friends when the Guinness World Records declared so.
Shreeya Deshpande performs a gentle warm-up routine before doing a sideways splits and taking to her skates. The stretchy schoolgirl, from Kolhapur, India then glides under an amazing 26 trucks.
"Shree's was looking skate..!" People said. Her incredible feat of skating in the position for 158 feet and two inches in mere 23 seconds smashed the previous world record of 111 feet held by a nine-year-old boy. The viral video has proved to be an internet hit as people marvel at her elastic abilities.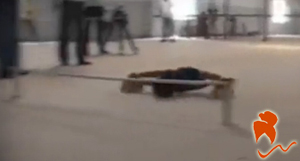 The event was organized at the Shahu Janmabhoomi in Kolhapur on 31 May 2012, saw Shreeya limbo skating under 26 vehicles and creating a new world record for covering 158.2 ft in mere 23 seconds. She also got the achievement for the farthest distance in Limbo Skating.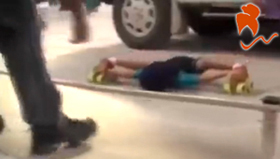 The record breaker's father Mr. Rakesh Deshpande said: "We have always supported Shreeya in every decision she takes. The school has also shown great trust in her talents. She has achieved too much at a very young age. We only pray that she continues to be successful in everything she does and create more world records."
The achievement marked a memorable accomplishment for the city of Kolhapur as its name was added in the annals of the Guinness World Records. The event was witnessed by noted personalities of Kolhapur who were present to encourage the young achiever.